---
Speakers of 2024
Updating...
Speakers of 2023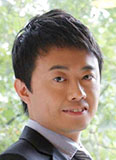 Prof. Ying-Ren Chien
National Ilan University, China
Biography: Prof. Ying-Ren Chien received his Ph.D. degree in Communication Engineering from National Taiwan University (2009). He was a communication engineering in Chunghwa Telecom (2000-2009), which is the largest integrated telecommunication service provider in Taiwan. From 2009 to 2010, he joined the with the Research Center for Information Technology Innovation, Academia Sinica, as a postdoctoral fellow. Then, Dr. Chien serves as an Assistant Research Fellow in National Chung-Shan Institute of Science & Technology since 2010 to 2012. Since 2012, Dr. Chien joined the Department of Electrical Engineering, National Ilan University, Yilan City, Taiwan. Since 2018, he we promoted as a Full Professor and served the Chair. His research interests are consumer electronics, multimedia denoising algorithms, adaptive signal processing theory, active noise control, machine learning, Internet of Things, and interference cancelation. Since 2022, he has servered as the vice chair of IEEE CESoc Virtual Reality, Augmented Reality and Metaverse (VAM). He received Best Paper Awards including ICCCAS 2007, Conference on Computational Linguistics and Speech Processing (ROCKLING2017), and IEEE ISPAS 2021. Dr. Chien was presented with IEEE CESoc/CTSoc Service Awards (2019), NSC/MOST Special Outstanding Talent Award (2021), excellent research-teacher award (2018 and 2022), and excellent teaching award (2021). Prof. Chien was listed the world's top 2% of top scientists through Scopus's paper influence data (2020, 2021 Science Impact Rankings). He is an IEEE Senior Member and IEICE Senior Member. He haspublished +70 journal/conference papers.
Title: Robust Active Noise Control based on Affine-Projection-Like Maximum Correntropy Criteria
Abstract: Impulse noise (IN) can seriously degrade the performance of conventional active noise control (ANC) algorithms. Here, we present a novel feedforward ANC algorithm based on an information-theoretic learning framework with the data-reuse scheme of affine-projection-based algorithms. Inspired by the maximum correntropy criterion (MCC), the proposed algorithm is referred to as the modified filtered-x affine-projection-like MCC (MFxAPLMCC). Furthermore, we developed an objective function to maximize the correntropy between the system's desired vectors and the secondary path's output vectors to enhance robustness. Moreover, linear approximation reduces computational complexity, and the optimal step size is derived mathematically to accelerate convergence and increase the noise reduction ratio. The MFxAPLMCC algorithm was thoroughly evaluated in terms of stability and computational complexity; numerical simulations were used to confirm the effectiveness in terms of average noise reduction. The efficiency of our method was verified using three types of input: (1) symmetric alpha-stable (S α S) IN, (2) a mixture of sinusoidal and IN, and (3) in-vehicle engine acceleration noise. We also verified the tracking capability of the adaptive algorithm for a case in which the primary path changes abruptly. Furthermore, the real measured acoustic path for ANC in-ear headphone development was used to validate the proposed method in real environments. The proposed algorithm significantly outperformed comparative ANC algorithms in convergence rate and noise reduction ratio. We also confirmed that the theoretical bound for stable step size coincides with the numerical results. The parameter sensitivity of the MFxAPLMCC was analyzed as well.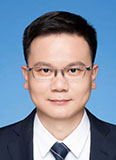 Assoc. Prof. He Ling
Wuhan University of Technology, China
Biography: Ling He, born in 1st February 1982, is from Liling City, Hunan Province, China. Ling is an associate professor and master's degree supervisor, the deputy director of Mechanical Engineering of Wuhan University of Technology, a young famous teaching master of Wuhan University of Technology, a director of the National Association of Basic Research on Interchangeability and Measurement Technology in Universities, and a director of the Hubei Mechanical and Electrical Engineering Society. Ling He is mainly engaged in the research and teaching of intelligent manufacturing equipment and robotics, the CNC straightening process and its related application technology. He has presided over more than 10 projects entrusted by the National Natural Science Foundation of China and Hubei Provincial Natural Science Foundation of China and Excellent Young and middle-aged scientific and technological innovation team of colleges and universities in Hubei Province and enterprises. He have published more than 10 academic papers, and also published multiple monographs and textbooks, and obtained more than 20 national inventions patents, utility model patents and software copyrights.
Title: Autonomous welding robots for steel structures on construction sites.
Abstract: Currently, the steel welding operation in construction sites is a multi-layer and multi-pass welding process for medium-thick plates, which has problems such as complicated robot arrangement, low welding efficiency, unstable welding quality, and poor welding environment. Therefore, this report introduces an intelligent welding robot system and related technologies for multi-layered and multi-pass welding of medium-thick plates based on line-structure optical sensors for the urgent need of intelligent welding robots at construction sites. The welding system can intelligently realize automatic inspection and welding on site, equipped with vision sensors, welding tools, and multi-degree-of-freedom mechanisms. The developed intelligent welding robot is lightweight, flexible, and adaptable and can be operated by only two workers in a short time.
Prof. Basant Kumar Verma
Panipat Institute of Engineering and Technology, Samalkha,Panipat
Biography: Dr. Basant Kumar Verma is a Professor and Coordinator of Computer Science and Engineering(Data Science) Department at Panipat Institute of Engineering & Technology (PIET), Samalkha, Panipat, Haryana, India. He has received his B.E. and M.E. (Computer Science & Engineering) degree from Bits Pilani,Rajasthan, India in 2004 and 2008 and PhD (Computer Science & Engineering) degree from SU,Pilani, India in 2013. He has supervised several M. Tech students. He has published number of research papers in SCI & SCOPUS Indexed International journals/Conference of high repute. His research area includes Data Science, Data Engineering, Database, Data Warehousing, Data Mining, Cloud Computing, Blockchain Technology, Machine Learning, Internet of Things (IoT), Security.
Title: Future Trends: The New Value Of Data for Data Science and Big Data
Abstract: Data is the baseline and value for almost all activities performed today, whether it is in the field of education, research, healthcare, technology, retail, or any other industry. The orientation of businesses has changed from being product-focused to data-focused. Dat Science and Big data are main Technology to manage the huge amount of the Data in the Emerging Field.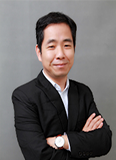 Assoc. Prof. Zhiwei Shi
Guangdong University of Technology
Biography: Zhiwei Shi received his Ph.D. degrees in optics from South China Normal University in 2011. His current research interests include multi-sensor information fusion, precision optical measurement, and so on. He has hosted or participated in a number of national and provincial projects in China. In recent years, he has published more than 60 relevant papers, among which nearly 50 papers are included in SCI, and he has also obtained a number of authorized invention patents.
The research direction is intelligent vehicle networking; Deep learning methods and applications; Multi-sensor fusion detection technology; Light field regulation.
Title: Multi-sensor information fusion for night driving vehicle detection
Abstract: The ability to effectively detect vehicles and obtain their comprehensive information through sensors to achieve early warning of a collision and intelligent long-range light exposure are the basic prerequisites for safe night driving. However, sensors have their own performance characteristics, and a single type of sensor cannot fully perceive the environment. Therefore, a night driving vehicle-detection system based on information fusion is proposed, which mainly includes millimeter-wave radar and vision system. Correlation algorithms are used to correlate the detection results of individual sensors, providing comprehensive and reliable information including relative position and speed, category, and far light shield angle, laying a solid foundation for night driving safety.
Speakers of EEAC 2022

Prof. Qinmin Yang

Zhejiang University, China

Assoc. Prof. Jun Xu

Wuhan University of Technology, China


Assoc. Prof. Xie Ming

Nanyang Technological University, Singapore

Assoc. Prof. Ata Jahangir Moshayedi

IEEE Member

Jiangxi University of Science and Technology, China