2023 2nd International Conference on Electrical Engineering and Automatic Control(EEAC 2023)will be held in Sanya, China from June 2-4, 2023. For further information of the hotel, please find below.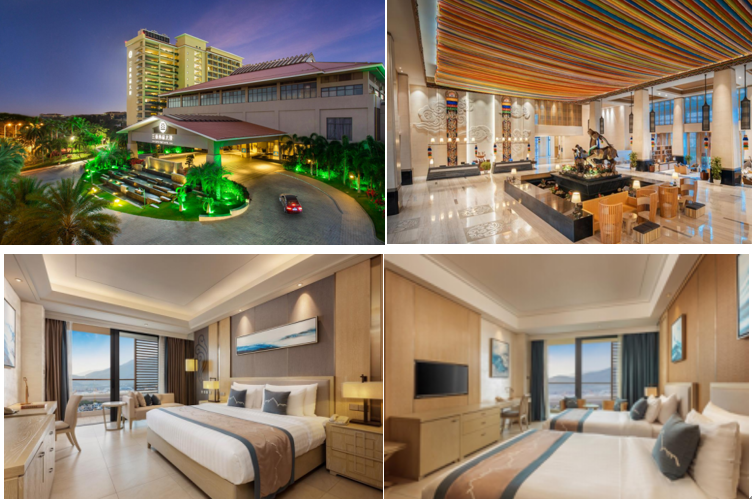 Ⅰ. Information:
Sanya Tibet Hotel & Resort Sanya
Hotel Website:click
Tel:0898-88207777
Address: No. 9 Fengxiang Road, Tianya District, Sanya City, Hainan Province
>> Standard single room: RMB 368/ night . (One bed, Internet and one breakfast included)
>> Standard double room: RMB 368/ night . (Two beds, Internet and two breakfast included)
Ⅱ. Direction:
*Sanya Phoenix International Airport: 6km ; 11mins
* Sanya Station: 9km ; 20mins
* Downtown Sanya: 10.8km ; 25mins
About Sanya
Sanya (Chinese: 三亚), also spelled as Samah is the southernmost city on Hainan Island, and one of the four prefecture-level cities of Hainan Province, in Southeast China.

According to the 2020 Census, the population of Sanya is of 103,139 inhabitants, living in an area of 1,919.58 square kilometres (741.15 sq mi). The city is renowned for its tropical climate and has emerged as a popular tourist destination, also serving as the training site of the Chinese national beach volleyball team. Sanya is home to small concentrations of Utsul people. It is also the location of Yulin Naval Base a major military facility on the South China Sea which is home to the People's Liberation Army Navy ballistic nuclear missile fleet.
| | |
| --- | --- |
| Favorably located at 18° N latitude, and coupled with a tropical oceanic monsoon climate, Sanya is reputedly known as a "great natural greenhouse".The city averagesa temperature of around 25.4℃and 1,279 mm of precipitation annually. Boasting more than 300 sunny days and sunshine duration of 2, 563 hours a year, Sanya impresses with a sea water transparency of 5-16 meters and a forest coverage of 69%. Surrounded by mountains on three sides and sea on one side with 2 rivers flowing through the downtown, Sanya presents a pleasant mix of green mountains, blue ocean, clean river and picturesque city. Blessed with a superb location, Sanya emerges as a prestigious tropical tourism resort both at home and abroad featuring warm climate, bright sunshine, excellent air quality as well as flowers in full blossom all the year round. Moreover, Sanya has won many titles with pride, to name just a few, "National Ecological Model Zone", "National Garden City","National Health City" and "China Livable Environment Award". Sanya has every reason to emerge as "a forever tropical paradise embracing tourists from around the world" and "a place where the sunshine and air are exported worldwide".It is the amazing natural scenery and ecological environment that hashence made Sanya all the more befitting for living, tourism and vacation. | |